Value Creation & Selling for Major Accounts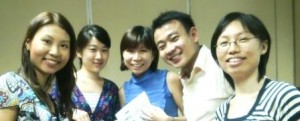 Consider the following scenarios:
Are you losing your best accounts to your competitor simply because of a price difference?
Are your prices being slashed because you could not get past the Purchasing Manager to the Decision Maker?
Do you wish to differentiate your solutions from your competitors and sell it at a premium?
Do you understand your major accounts well enough such that you can anticipate their needs and thus craft a compelling solution for them?
Do you want to build major account loyalty?
If your answer is YES to any one of the above questions, this workshop is for you.
Audience: Major Account Managers, Senior Sales Representatives, Business Managers, Services Sales Managers, Customer Support Managers, Marketing Managers, Product Managers and Entrepreneurs.
Pre-requisite: This is an advanced class for major account managers or high-end sales representatives who sell a variety of products and services to major accounts. To benefit fully from this course, participants should first attend the Foundation class: Value Creation and Services Sales.
Workshop Objectives:
In this highly dynamic and motivational workshop, you will learn how to:
Understand the true value of your products and services and be able to articulate them from your customers' perspectives;
Quickly and professionally bypass the purchasing manager (who bargains on prices) and reach your real decision maker (who buys your values for his business);
Understand how your products and services can be used to help your customer generate profit or save cost;
Position yourself as a Customer Profit Improver and create a distinct difference in your solution from your competitors;
Understand your customer needs better through Major Account Profiling;
Anticipate your Major Account Need by proper and predictive account management; and
Sell higher up the customers' organization.
Workshop Outline:
Introduction to Value Creation and Selling
Major Account Management
3 Tiers of Customers' Management
Major Account Profiling
Strategies for Value Creation
Value Quantification
Selling Value in terms of Profit and Savings
Value Selling
Role Plays/Case Studies
Methodology: This workshop will be conducted with a good blend of instruction, role-plays and discussions.
Duration: 3 Days