Business Planning through Laser Combat and Alien Zoo
This is an exciting planning workshop, coupled with real execution with Laser Guns.
It will be conducted with a good blend of mini-lectures and laser gun activities.
At the end of the workshop, participants will learn the following: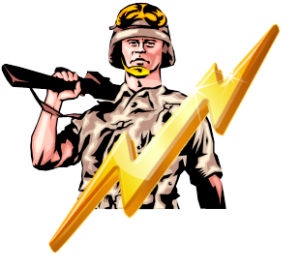 Developing vision and mission statements
Setting targets
Finding the best ways to reach the targets
SWOT analysis
Understanding the concept of Strategic Assets and Core Competencies
Building Strategic Assets and Core Competencies
Action Plans to move
This is a team-building event consists of two halves. In the morning, the participants will play Laser Combat (Leadership), and in the afternoon it will be Alien Zoo (Value Creation)
Laser Combat is an excellent management/staff teambuilding activity as it involves
Leadership Training
The planning of organizational objective (to capturing the flag)
Assignment of roles and responsibilities (defenders and attackers)
Plans and strategy (to outrun, outwit and outmaneuver your competitors)
Operational flexibility (to respond to the changing market environment)
Decision making (to react to and to capitalize on the environment and condition)
Attaining the goal (to capture the actual flag as well as to defend own flag)
Execution excellence (in the shortest possible time)
There are numerous missions and objectives for heart-pumping, high energy game:
Mission 1: Frontal Combat:

This is an introductory mission where participants get used to their weapons and terrain in this exciting heads on collision of forces

Mission 2: Protect our VIP

Our VIP needs to cross the Area of Operation safely. Can your team protect him/her? Watch out! Snipers are taking shots!

Mission 3: World War III

In this grand finale, the teams will be equipped with an arsenal of weapons, enough to start World War III. Each teams now have the power of

Snipers (double the range)
Machine Guns (double the firing rate)
Bazookas (double the damage)
Healing Medics (heals wounded soldiers)
This is suitable for participants of all ages.  The team needs to divide and assign their roles according to the team members' strengths and weaknesses.  E.g. the young and energetic participants can play the attack role while the weaker and older participants can play the defensive role where it is not so strenuous.
The 'laser' is not dangerous as it uses the same technology as your home remote control
Alien Zoo
This is a powerful team-building game about:
Knowing the customer's requirements,
Planning organizational objectives
Dealing with partial or unknown information
Working as a team
Making critical decisions
Winning in an ever-changing market environment
The scenario begin when humans has traveled extensively through space and have colonized the planets within the Solar Systems. The participants will be divided into Planet Colony, lead by a Planet Commander, assisted by the Base Managers, Researchers and Diplomats.
Round 1: Alien Zoo
In the first round, our Earth HQ has issued a desire to build alien zoos around the Solar System. Numerous alien species are found and are scattered across the Solar Systems. Many of them are owned by other competing Planet Colonies. Many more species are not even known to humankind.
Each planet colony can need to
Strategize /plan their objectives,
Assign roles to the team,
Research for alien related knowledge
Search to buy/sell aliens
Fulfill their Alien Zoo objectives to make the most gold for their home planet
This is an exciting game where participants learn how to work as a team to fulfill their organizational objectives, equip with partial information, execute fast actions and make wise decisions in a fast changing market environment.
Round 2: Industrialization of Aliens
Humans found that aliens have special capabilities.  Your Earth HQ is excited about the potential to leverage on the alien creatures capabilities to solve specific human industrial problems.
Once again, the Planet Commander will lead his team to:
Search the Solar System for both known and unknown aliens
Research for critical knowledge about which aliens have what special capabilities
Match the specific alien capability to solve your stake-holder's business requirements.
Duration: 1 day
Minimum Participants to run = 10 pax
Date: 22nd June 2016
Time: 0900am to 1700pm
Price = $550 /pax
Inclusive of 2 tea-breaks and lunch