Major Account Management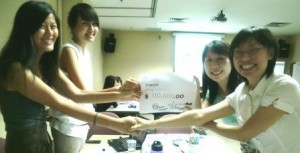 Workshop Description
Consider the following scenarios:
Do you understand your major accounts well enough so that you can

Anticipate their needs and
Craft a compelling solution for them?
Or are you still providing your major accounts with services that they no longer need?
Are you building major account loyalty because your plans are perfectly aligned with your customers' objectives?
Or are you finding that your actions and activities are not adding much value to your customers?
If the above situations related to you, then this course is for you.
Intended Audience
This is a fun and dynamic workshop for major account managers, business managers or customer service managers.
Workshop Objectives:
In this dynamic and motivational course, we will share with you how to:
Understand the true value of your services /solutions and be able to articulate them from your customer's perspectives
Understand how your services /solution can be used to help your customer add value or save cost over long term, medium term and in the day-to-day operations
Position yourself as a Customer Value Improver and create a distinct difference in your solution from competing alternatives
Understand your customer needs better through Major Account Profiling
Anticipate your Major Account Need by proper and predictive account management
Know how to handle the Major Account across the Action Lifecycle
Sell higher up the customer's organization
Workshop Content:
Introduction to Major Account Management
What is a Major Account?
3 Tiers of Customers' Management

Strategic
Tactical
Operational

Lifecycle stages of your Major Accounts
Selecting your Major Accounts
Planning for and with your Major Accounts
Major Account Profiling
Questioning and Probing Skills
Developing Major Account Management Strategies
Understanding Account Management Action Lifecycle

Preventive
Detective
Corrective
Reductive
Repressive
Recovery
Permanent

Operational Major Account Management
Handling Difficult Situations
Handling Difficult Customers
Disengaging your Major Accounts
Case Studies / Role Plays
Workshop Methodology
This highly motivational and dynamic workshop will be conducted with a good blend of instruction, role- plays and discussions. Participants are encouraged to bring their own major account issues and problems to the class for brainstorming and resolution.
Workshop Duration:
2 Days
Venue:
Aventis School of Business, Concorde Hotel Annex (5 mins walk from Dhoby Ghaut MRT)
Or equivalent training venue within walking distance from MRT
Meals:
Buffet lunch
2 x Tea-breaks
Course Fee: $750
For enquiry, call (65) 6648-4439,
Email: enquiry@everesti.com